Road of life (Armenia).
Oil
Canvas on a stretcher
Height 76 cm, width 100 cm
Presence of frame: yes
Having a mat: no
Year of creation: 1993
Author: Григорян Миша Гришович,
Russia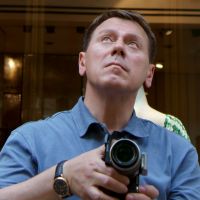 Description of the picture
May 18, 1992 - Karabakh ceased to be an enclave. He got in touch with Armenia thanks to the underground corridor, which in those years in Karabakh was called «the road of life».
Other works of the author