Annunciation
Oil
Canvas on a stretcher
Height 240 cm, width 190 cm
Presence of frame: yes
Having a mat: no
Year of creation: 2006
Author: Григорян Миша Гришович,
Russia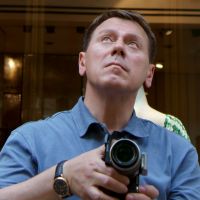 Description of the picture
In my paintings-the longing for the Motherland, it's natural. The history of the native people influences creativity of any artist. It is very important for us, Armenians scattered all over the world, to keep our language and culture in our hearts, on a piece of land where we live.
Other works of the author