Noravank Monastery (Artsakh)
Oil
Canvas on a stretcher
Height 100 cm, width 120 cm
Presence of frame: yes
Having a mat: no
Year of creation: 2018
Author: Григорян Миша Гришович,
Russia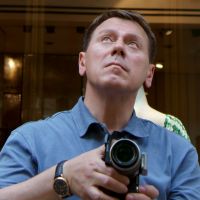 Description of the picture
Armenia, Vayots Dzor region. Monastery of the Armenian Apostolic Church. The monastery is sometimes called Noravank at Amaghu, with Amaghu is the name of a small and now abandoned village above the canyon in order to distinguish it from Bgheno-Noravank, near Goris . In the 13th-14th centuries, the monastery became the residence of the bishops of Syunik and, consequently, a major religious and then cultural center of Armenia, closely connected with many local places of study, especially with the famous University and the library of Gladzor.
Other works of the author