16 March 2018
Six Paintings Worth $1.7M stolen from Crozier Fine Arts Warehous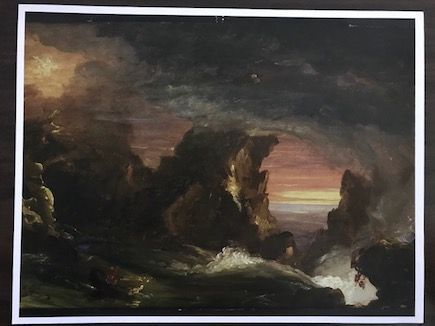 On March 8, the New York Police Department announced that six 19th-century landscape paintings, worth a total of $1.7 million, have gone missing from a storage warehouse in Brooklyn's Williamsburg neighborhood owned by Crozier Fine Arts.
"Last month Crozier Fine Arts was notified by the New York Police Department (NYPD) that they are investigating a complaint concerning alleged missing artwork stored at the former Cirkers location in Williamsburg," Crozier said in a statement. "Crozier acquired Cirkers in January of 2017. Crozier is working cooperatively with the NYPD on the investigation, and is committed to determining the status of the alleged missing items."
The New York Daily News reported that the owner of the works alerted police to the theft in August 2017, and that, prior to this recent visit to the storage facility, he hadn't checked on the paintings since 2014.
The works in question were created by Hudson River School artists Thomas Cole, Jasper Francis Cropsey, David Johnson, and Thomas Moran. The NYPD released images of the missing paintings on Thursday.
by Claire Selvin via artnews.com
photo credit: COURTESY DCPI